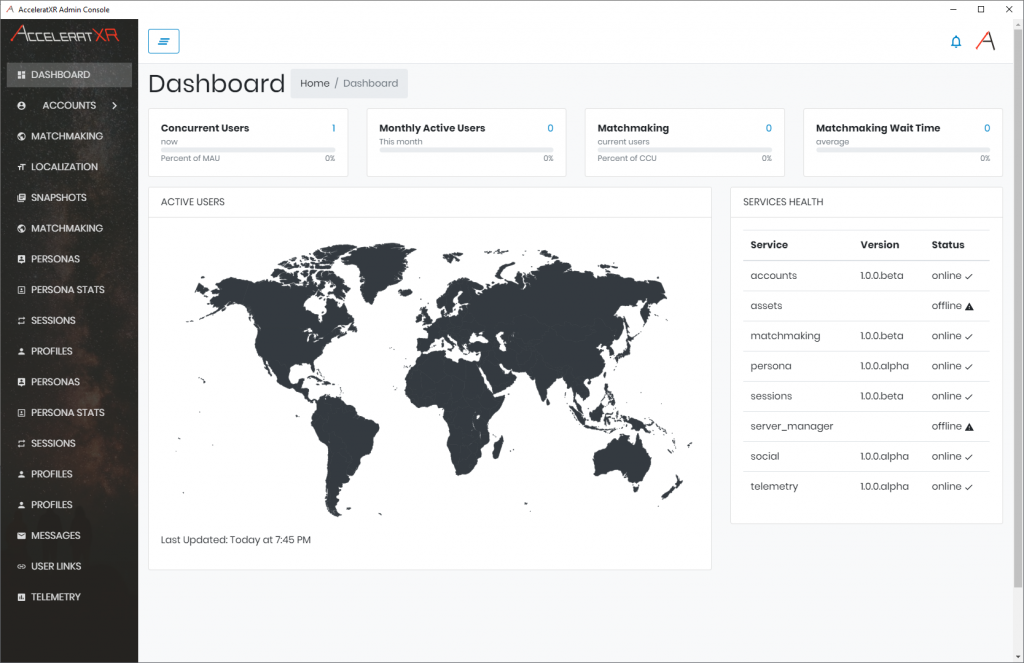 To get an idea of what it's like to work with our platform please check out our demo environment.
Click the button below to open our online dashboard and administration console. To login create a new account or enter the following credentials:
Cluster Address: https://api.demo.goaxr.cloud/v1
Username: admin
Password: @xrD3m0!
NOTE: Not all services and features are available using the demo environment. 
DISCLAIMER: ACCELERATXR, INC. WILL NOT BE HELD LIABLE FOR ANY INAPPROPRIATE, OFFENSIVE OR UNLAWFUL CONTENT, DATA OR INFORMATION BEING STORED ON THE DEMO ENVIRONMENT.